Wexford CYPSC has supported the development of an "Emotionally Based School Avoidance" (EBSA) Resource Pack.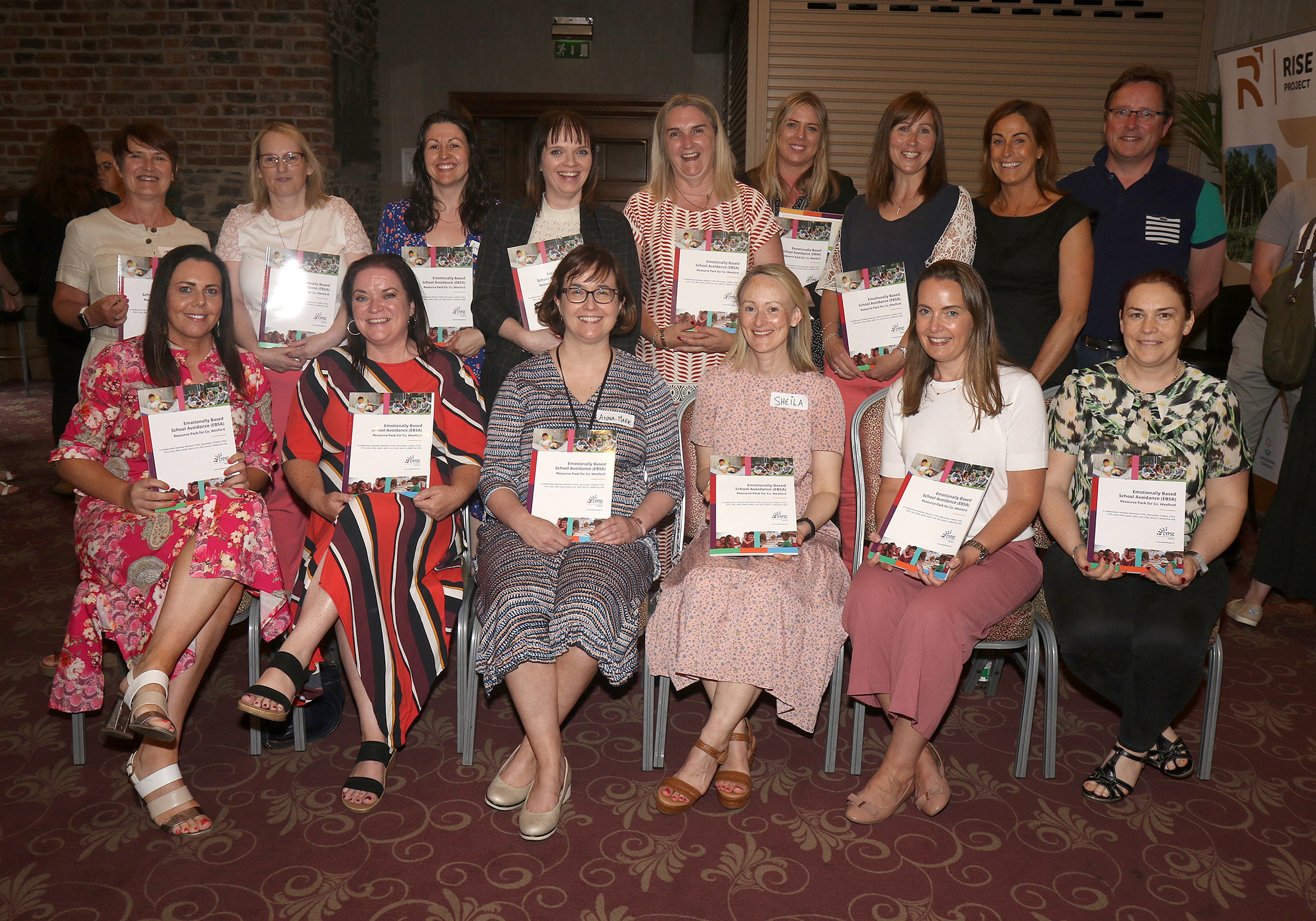 Pictured above : EBSA Steering Group at the EBSA Resource Pack launch, May 31st 2023 in the Riverside Park Hotel, Enniscorthy, Co. Wexford.
This Resource Pack has been compiled by a group of professionals in collaboration with schools all of whom are concerned about the issue of Emotionally Based School Avoidance (EBSA) in Co. Wexford. When EBSA becomes entrenched, it can have negative impacts on children and young people (CYP) in terms of their mental health and wellbeing. It can also influence educational attainment and can limit future employment opportunities. The impact on families who are trying to support CYP to return to education can also be considerable. This pack was developed to provide information and practical tools on how to address EBSA. It is informed by the experience of professionals who work to support children, including pre-schoolers and young people and their families who have been impacted by EBSA.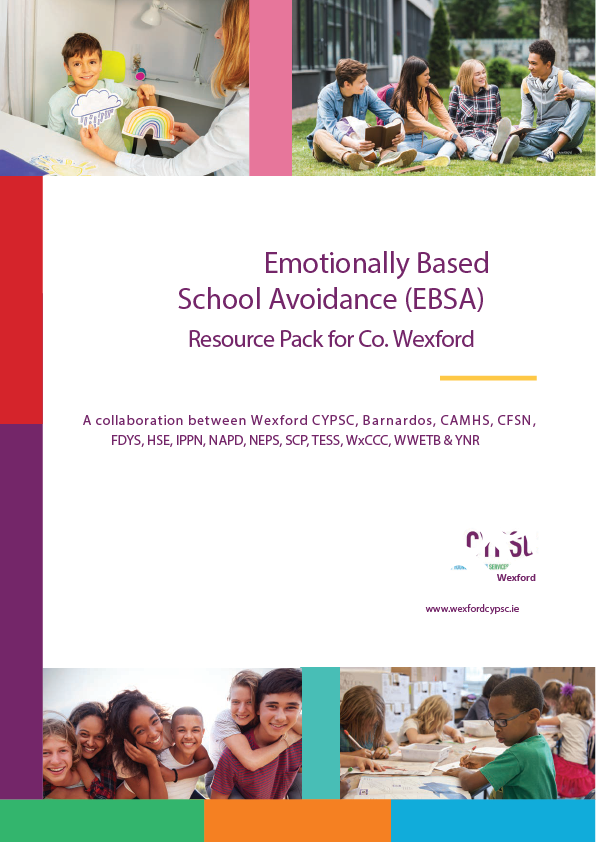 Download the EBSA Resource Pack Wexford 2023 (PDF 7 MB)
Below you can download the individual sections of the EBSA Resource Pack:
---
The information contained in this pack is supported by research and grounded in a theoretical framework.  Click the link below to access the literature review.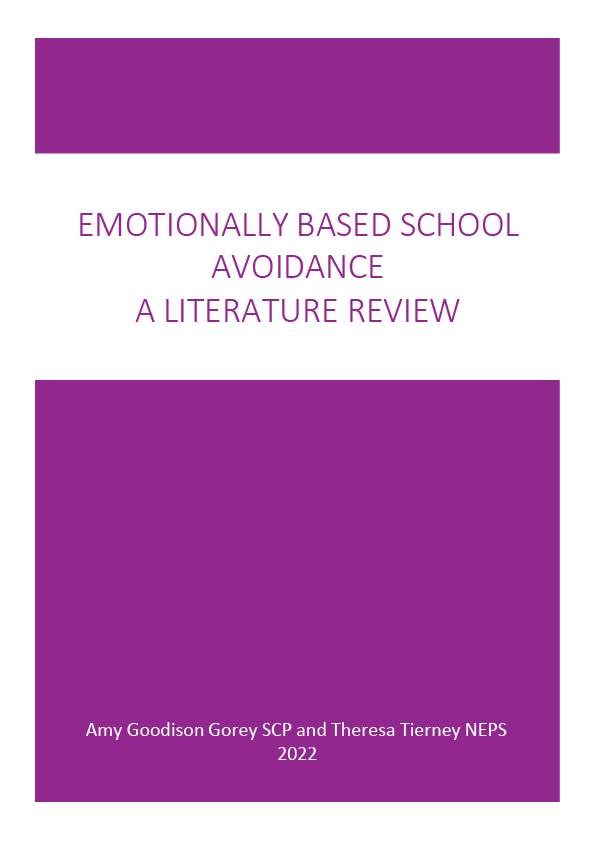 Download the EBSA Literature Review (PDF 550 KB)
---
This project is a collaboration between Wexford CYPSC, Barnardos, CAMHS, CFSN's, FDYS, HSE, IPPN, NAPD, NEPS, SCP, TESS, WxCCC and YNR